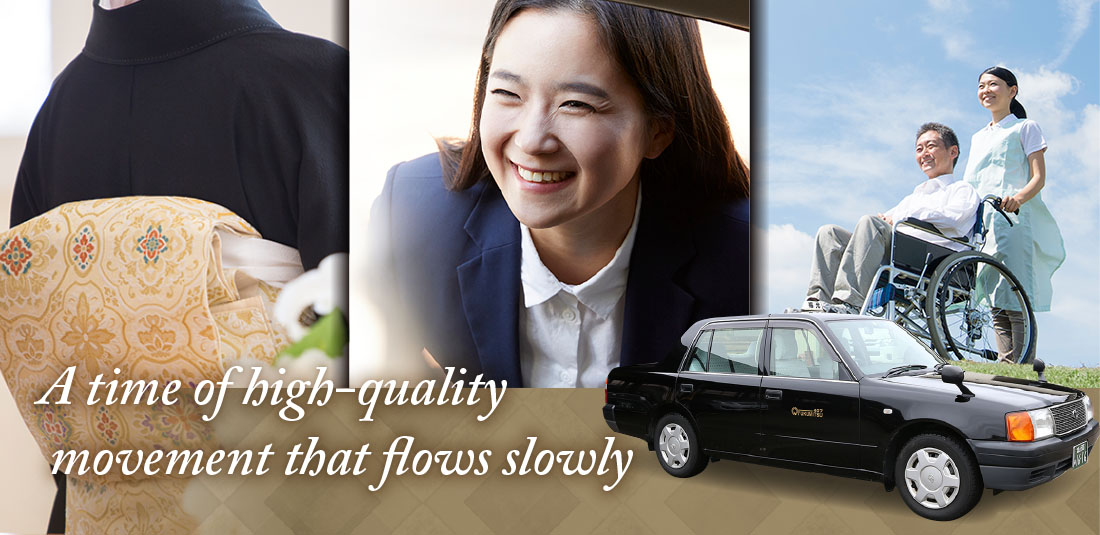 Aiming to be local good model taxi company
Welcome to our website
We are aiming to become a locally loved taxi company based in Fukumitsu, Nanto-city, at Toyama prefecture.
For the purposes of daily local transportations and outing as well as for sightseeing occasions, we keep our efforts to best support you.
Although the customer's demands are drastically changing, we are keeping up to it.
We promise you that we will be the best companion for your transportations on any occasions.
CEO Takahiro Takeda